Within 9 km of our estate you'll find several towns, villages and hamlets, including the two castle villages of Marvao, Castelo de Vide and the wonderful old railway station in the village of Beira. Visit Portagem with it's Roman bridge and free swimming pool in the river Sever.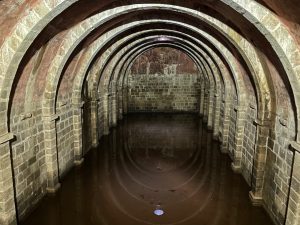 Marvao (7 km, walk bike or taxi) is absolutely worth a visit. With an altitude of more than 800 meters, the (Moorish) castle towers over the landscape and is visible from all angles. Within the castle walls you'll find this small village with white houses (and only 80 inhabitants). It is well visible from our estate, especially at night when it's lit. You can visit the castle and walk the castle walls all around the village and have a marvellous view over it's surroundings.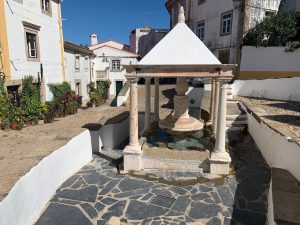 Castelo de Vide (9km) is the more lively town. Also with a castle, but also with shops, bars, restaurants and a big supermarket (Pingo Doce). Special feature is the old Jewish quarter with it's beautiful fountain and it's medieval small streets. Visit the Jewish museum, the cathedral and have a taste of the traditional Portugese lifestyle.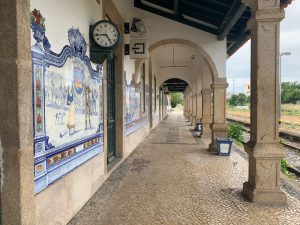 Beira is just a 3,5 km walk or bike ride and used to be the border station on the railway from Madrid to Lisbon. The old station is preserved in all it's beauty, and there is the possibility to go for a rail bike on the tracks. At the highest point of Beira you find the central washing place, typical in this part of Portugal. You can walk a beautiful unpaved path to the village right from our estate and find two bars/restaurants on the way back for your refreshment or lunch.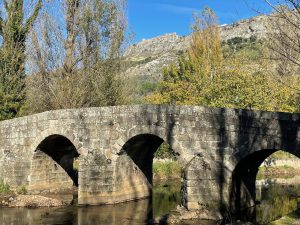 The river Sever in Portagem (8,5 km) houses a free river swimming pool and a well preserved Roman bridge (Ponte Romana). This little village also has several nice bars and restaurants with views over the river.